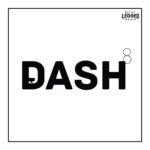 With DASH you can be as hands on or off as you want. DASH is everything you need to grow your business for one low price: Email, social media, programmatic marketing, catalogs, ecommerce, and client management.
Define your brand, fill your pipeline and generate new business in a DASH.
From paid advertising and content marketing to website development and graphic design, we're your source for effective digital marketing strategies. Utilizing our comprehensive targeting and eye-catching graphics, we deliver quality leads, sales, and brand exposure for our clients.
2.7B
Impressions Generated
the customer is
everything.
What are you waiting for?