We'll keep it short and simple. We want our clients to stand out, be a better version of themselves, and please for the love of everything… not be boring. Unless that's what you're going for.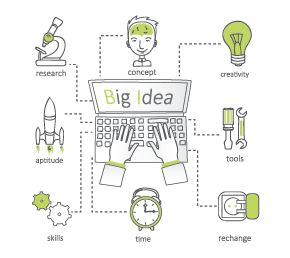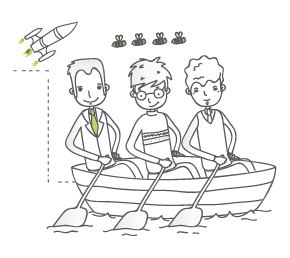 Eight Legged Media started with the mantra, "There has to be a better way." In 2007, that meant a better way to manage email marketing so it could be the powerhouse marketing tool it once was.
In 2020, we strive to bring those same high standards to all your marketing efforts. We want to hold vendors accountable to their results, and drive engagement through unique, eye catching content. This is why we created DASH.
DASH is a platform that can transform your brands and grow your business. We look forward to joining you on your journey whether you need a tour guide for the day, or a sherpa for the long haul.
2007

We expected more from email marketing. It was over used, over priced, and boring. We heard those complaints, and changed the game to make email work again.

2009

We introduced ePages, our proprietary electronic catalog platform. We made it free to use, and added a share on social media tool that has become standard with our competitors.

2012

We became more than just email. We began the process of becoming a marketing agency for the promotional products industry. We introduced design, and editorial services.

2015

We enhanced our tools, and our skill sets. We added key personnel and formed partnerships that have transformed us into a marketing leader in the promotional products industry.

2018

We had an idea that would could take the tools we had been creating for our own use and extend them to out clients. It would give them the ability to be nimble and fast in the their marketing efforts, while providing multiple platforms and tools to get their messages out to their clients and prospect. The idea for DASH was born.

2020

DASH was finally ready to be introduced. DASH is an all-in-one marketing platform that helps you manage and talk to your clients, customers, and other interested parties. Our approach to marketing focuses on healthy contact management practices, beautifully designed campaigns, and powerful data analysis. We're here to help you become an expert marketer. Ready to get started?
To sum up the best reason to use email marketing: It's easy, effective, and inexpensive. Email marketing allows business owners to reach a large number of consumers at a rate of pennies per message.
Create content that generates conversions. Landing page creation is a breeze. Add supplier products, catalogs, images, and forms, directly to the page. Preview how your page looks on any device before publishing, and then start making money.
Easily search, browse, explore, and customize hundreds of supplier catalogs and end user safe flyers online. Build your own custom library, track the results, and see what your buyers are truly interested in. ePages eliminates all the guess work.
Keep your social presence active 24/7 by automatically scheduling hundreds of social media posts at once, across your social accounts. Create conversations, develop relationships, and build a community!
We take great pleasure in creating new tools that expand our clients' reach, brand identity and market share, but our driving force is to utilize new ideas in creative ways. Creativity is our passion.
Let's talk business. Your business.
Our experts are ready to discuss your email marketing needs and help you choose the right plan, at the right cost.
Call 877.485.6334 x101