Plan and publish your content for Instagram, Facebook, Twitter, Pinterest, and LinkedIn, all from one simple dashboard.

Actively engage with your target audience and build relationships with current and future customers.

Measure and track what matters
Take advantage of actionable insights to make everything you do on social smarter, more efficient, and more impactful.
Boost your social presence, build your following.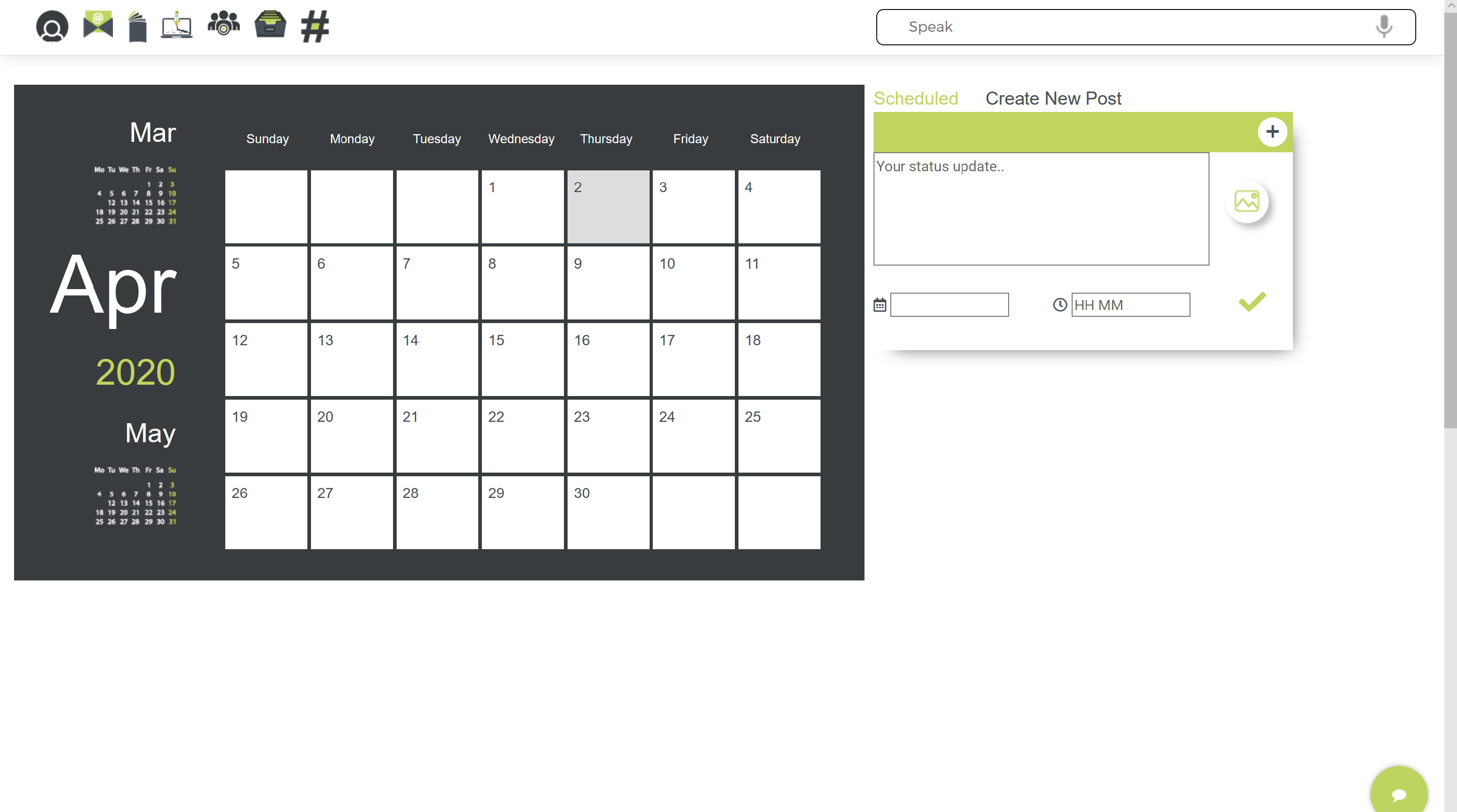 MANAGE SOCIAL CONTENT
The content calendar you always wanted.
Get a comprehensive look of all your planned content – social activity, scheduled emails, and blog posts – with DASH's Content Calendar. See what's in the works and make changes on the fly with an interactive social media management application that provides daily, weekly, monthly, or list views. Prepare for seasonal campaigns and understand your content needs well in advance.
POST INSTANTLY OR SCHEDULE AHEAD
Flexible scheduling that saves you time.
Use the social media management tool to publish across all your social channels. Share fresh content immediately or plan in advance by scheduling posts for future dates. Time your posts for optimal engagement or target specific demographics and user locations. Manage content so that it's spread across the calendar and set your marketing team free from business hours.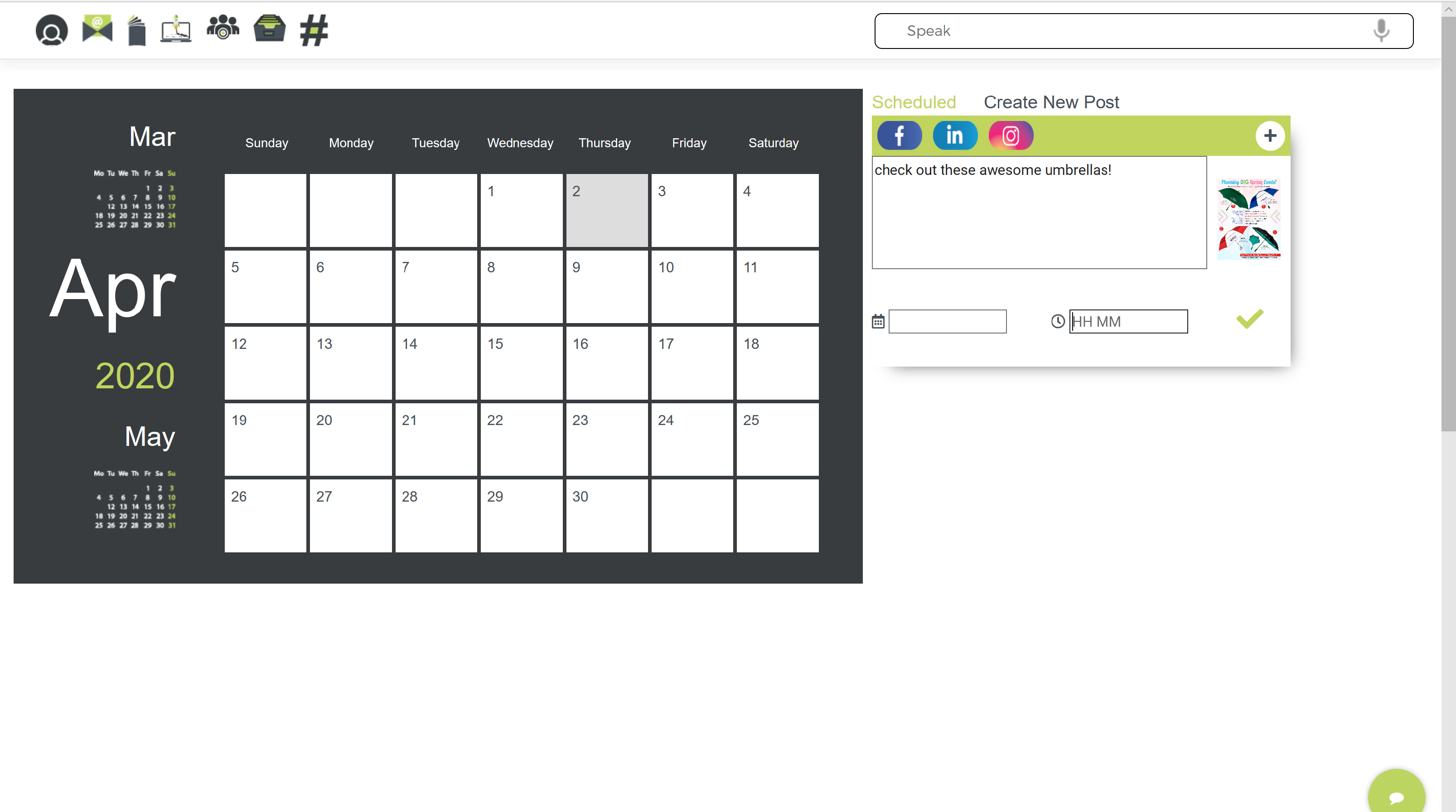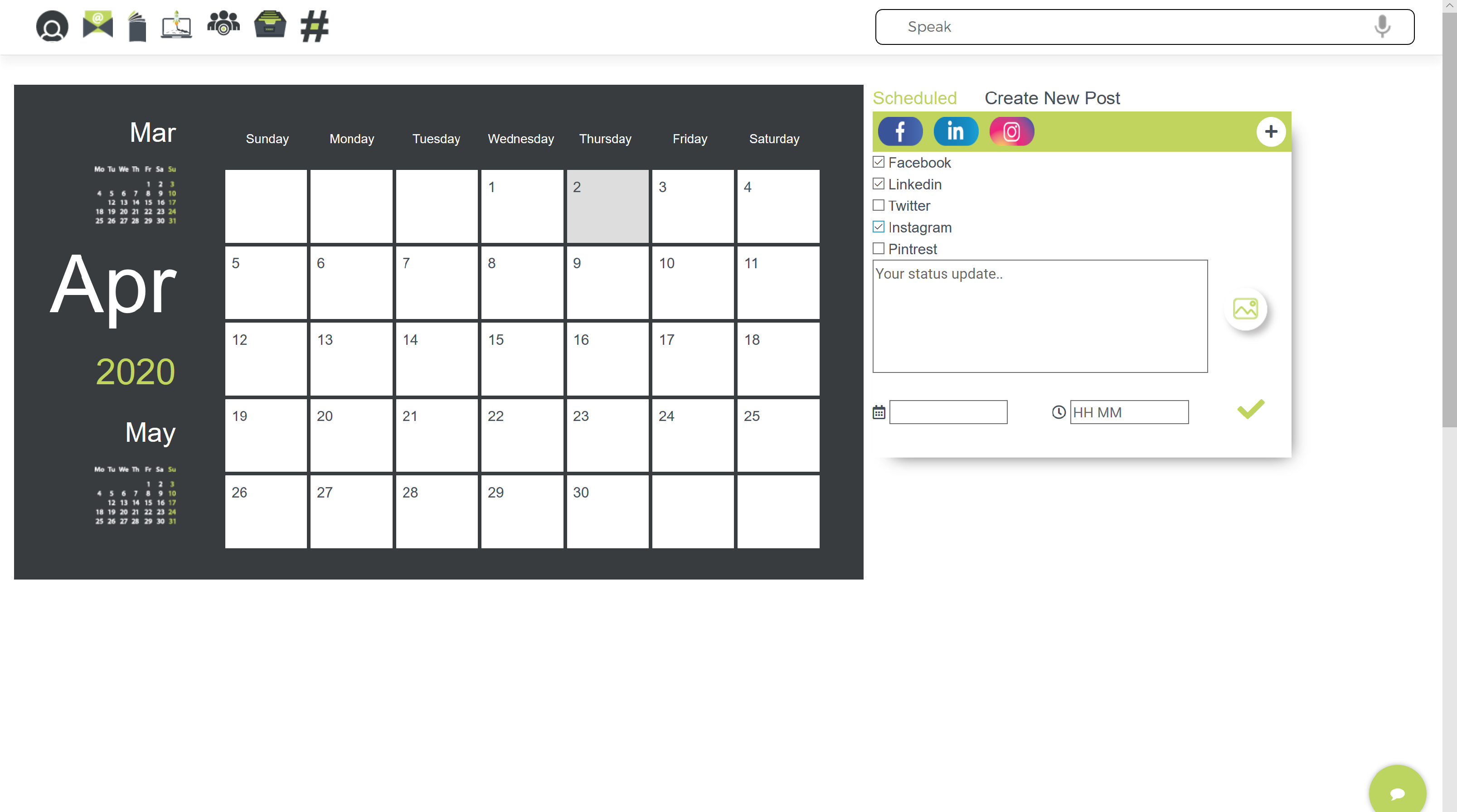 POST MORE EFFICIENTLY
Simplify your social media publishing.
Post to all your social media accounts from one central hub. Gone are your days making one post at a time logging in to all your social accounts individually. Post more efficiently and conquer your brand's social presence. Use our social media management tool to develop a coherent strategy and balanced presence across the internet.
GAIN INSIGHTS
Analyze your brand's performance.
When you actively track the social behavior of your influencers, prospects, and customers, you can then use that data to better understand where and how your audience is engaging with you. Use these actionable insights to drive future social media marketing.