Never before was it easy to create eye-catching digital publications.

Add interactivity and media
Get more from your publications by adding buttons, links, videos, audio, and more.

Our ePages are optimized for different browsers and devices, ensuring top-class viewer experience.
Easy-to-Use, Powerful Digital Publishing Tools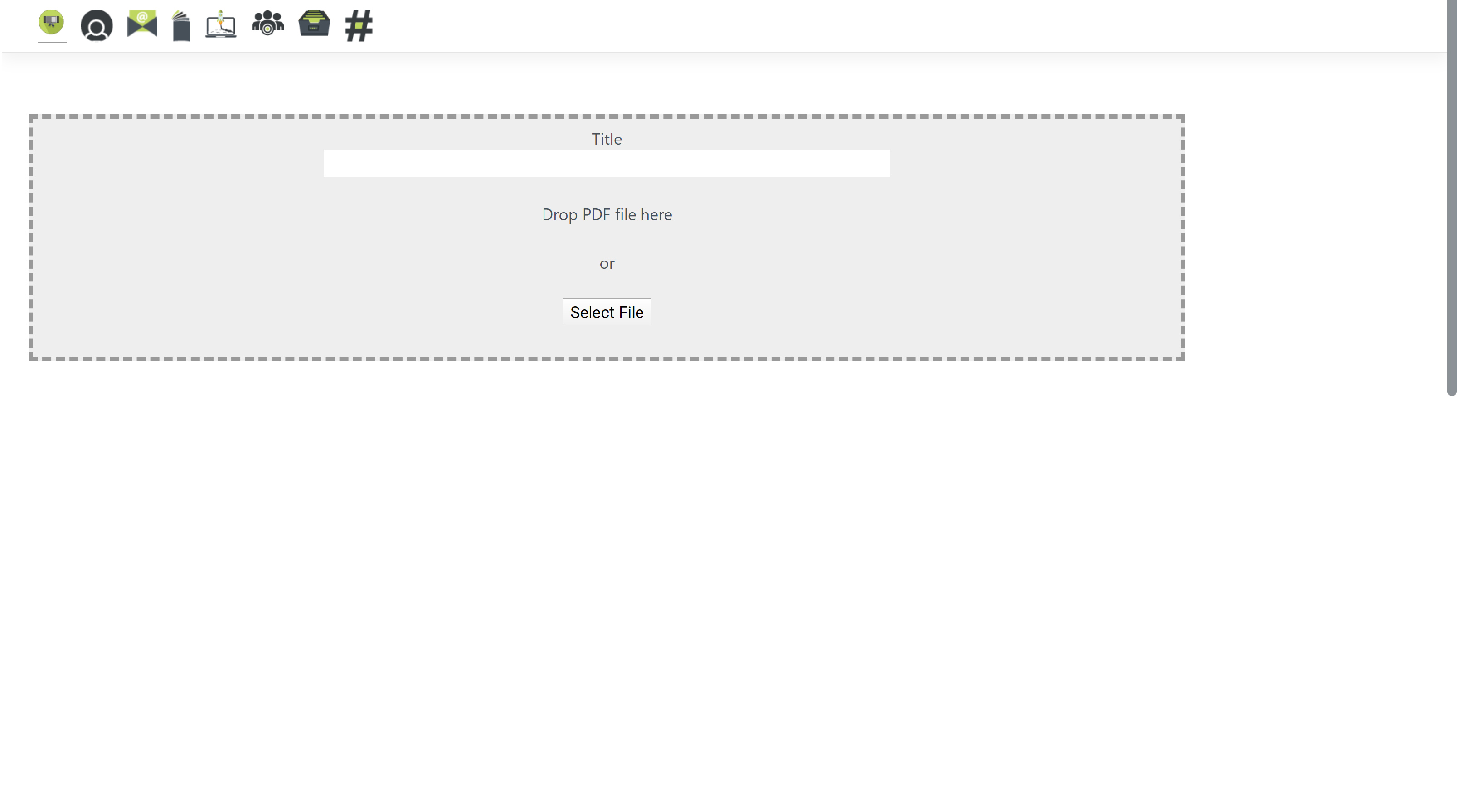 EASY TO USE
Bring your PDFs to life.
We take your PDF, images and text and transform them using your design and DASH's templates to give you a native experience on desktop, mobile web, app, Facebook, Instagram, Twitter, Pinterest and all other social media.
CRYSTAL CLEAR CONTENT
Looks beautiful and ultra-sharp on displays.
ePages allows you to define the zoom-in level so your readers can have a clear and crisp text even for publications with small font type and lots of page content.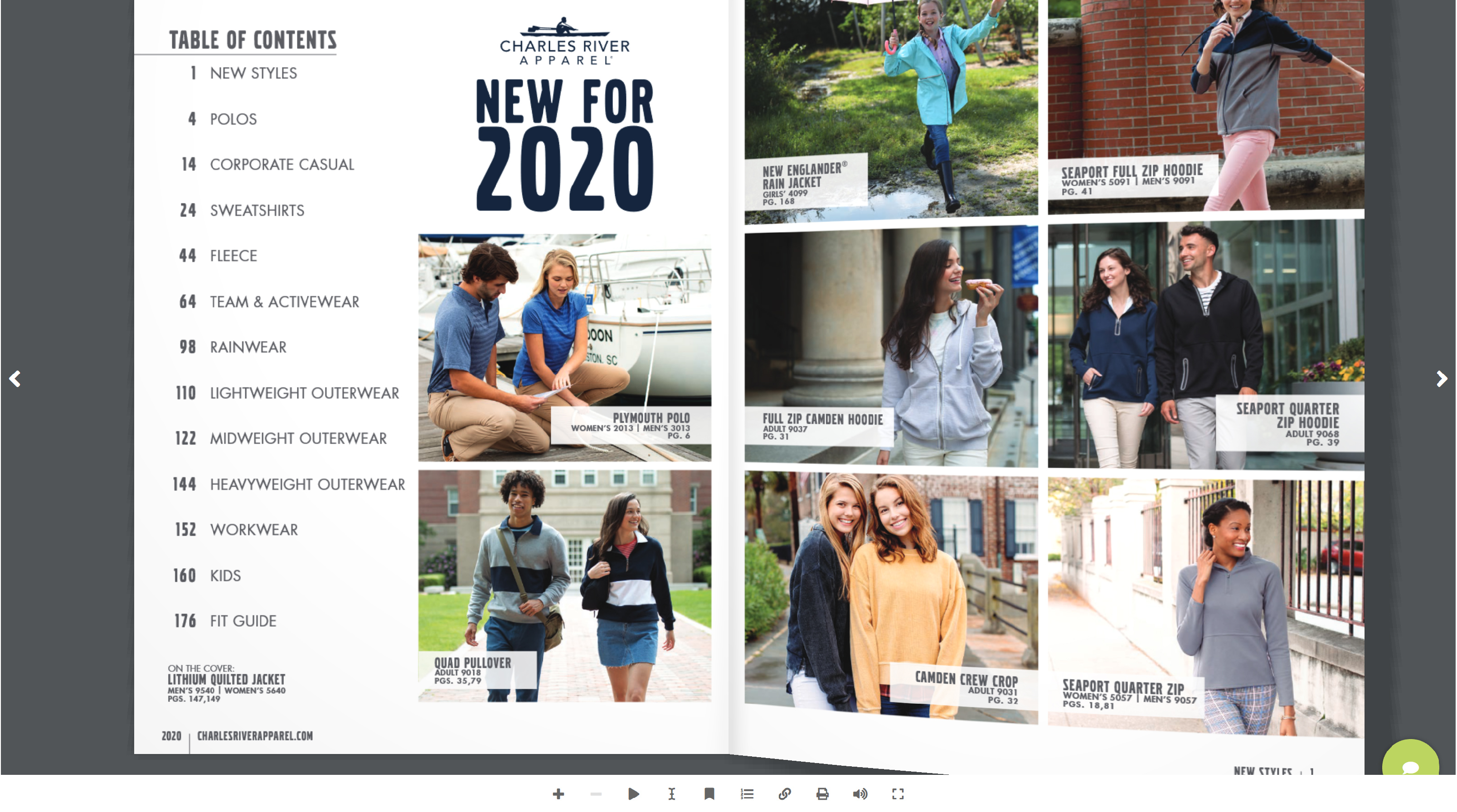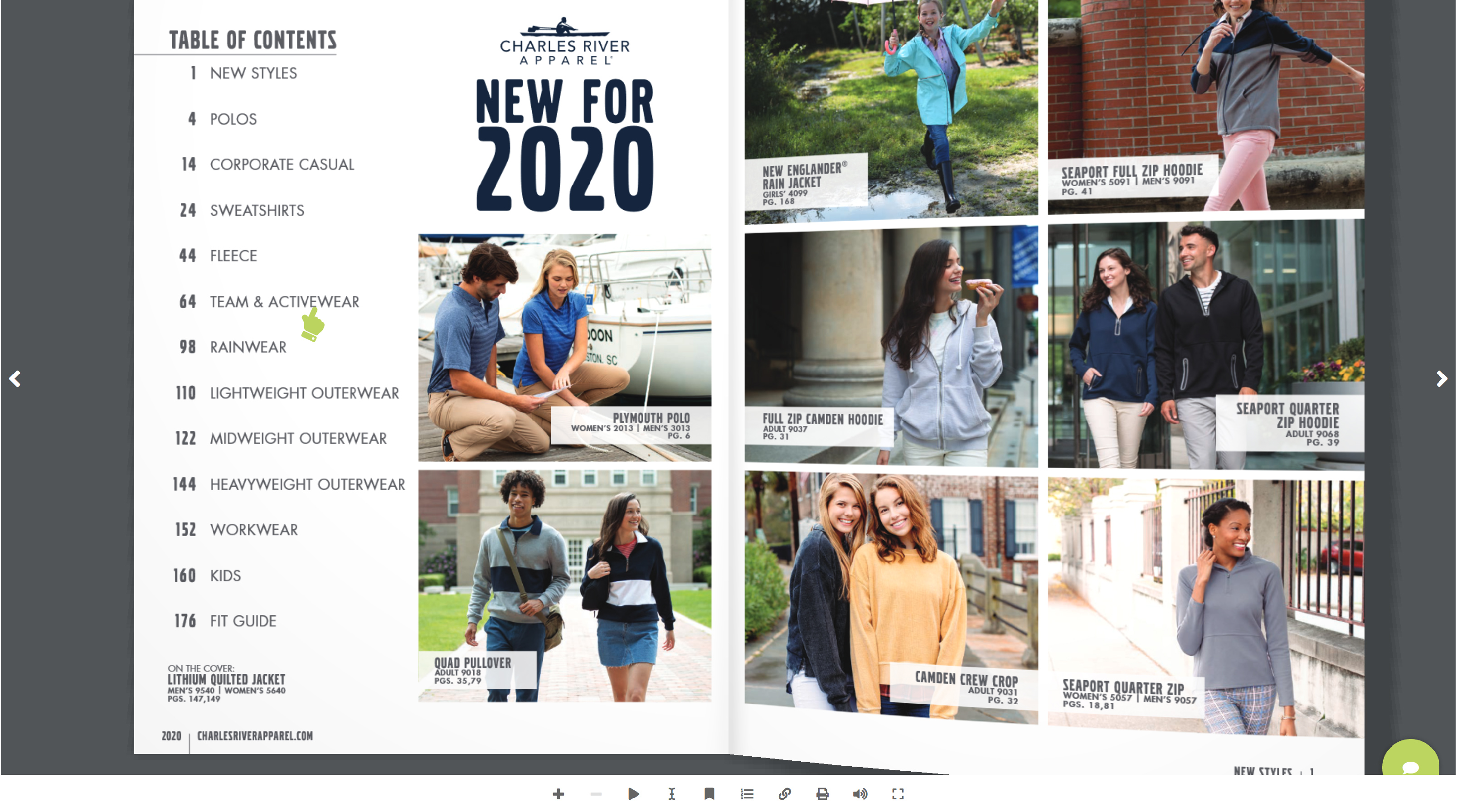 HYPERLINKS & BOOKMARKS
Maneuver through your content quickly and access relevant information.
ePages imports the hyperlinks, bookmarks and text from original PDF files. Users can click the hyperlinks inside to flip to another page or got to a web page directly. The bookmarks allow users to navigate through your digital content quickly.
TABLE OF CONTENTS & SEARCH
Enjoy an easy navigation experience.
Your ePages are easy to browse with an interactive table of contents, thumbnails, and text search. The search functionality inside your ePages helps readers navigate directly to targeted words and phrases right away. This is especially useful if you've got a "thicker" flipbook with more material to sift through.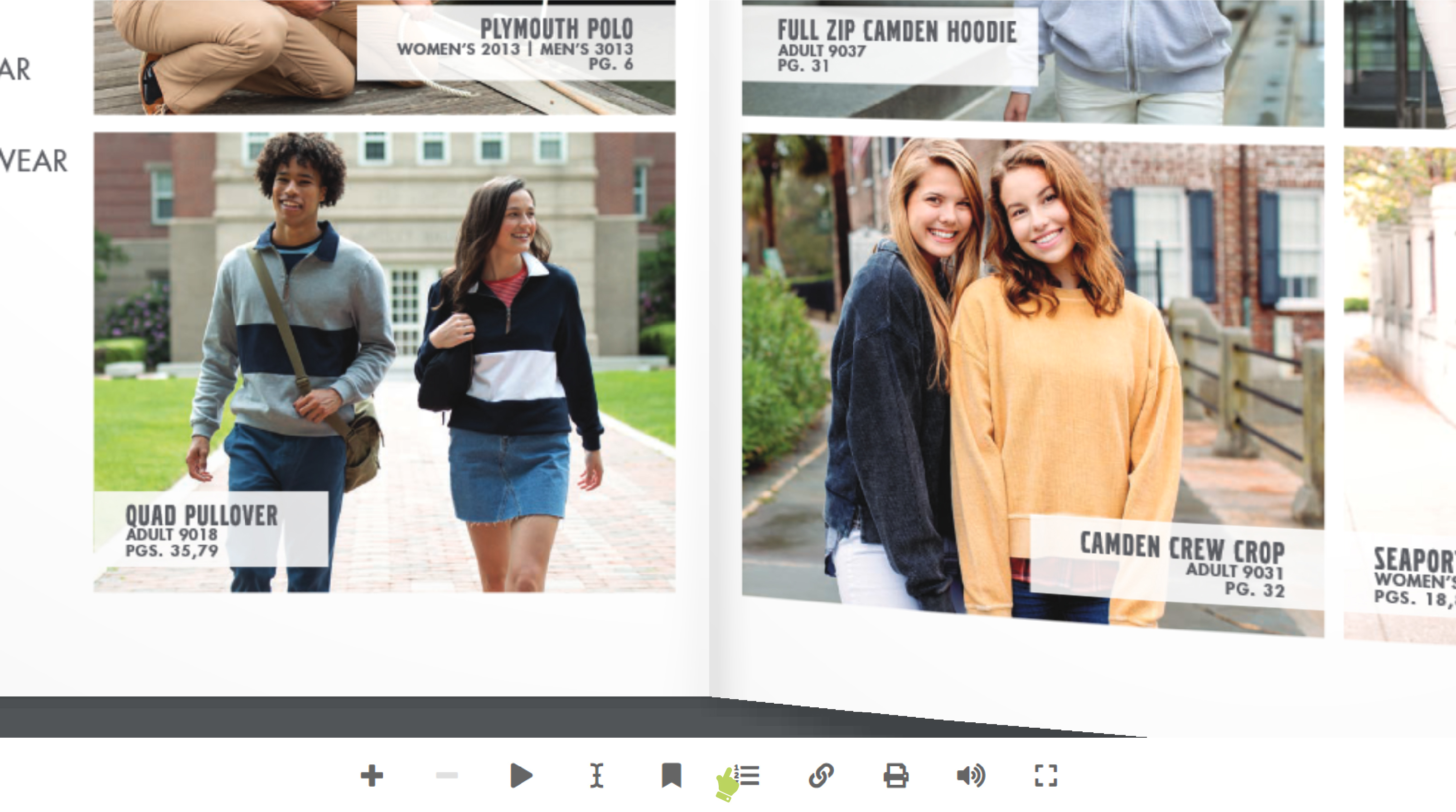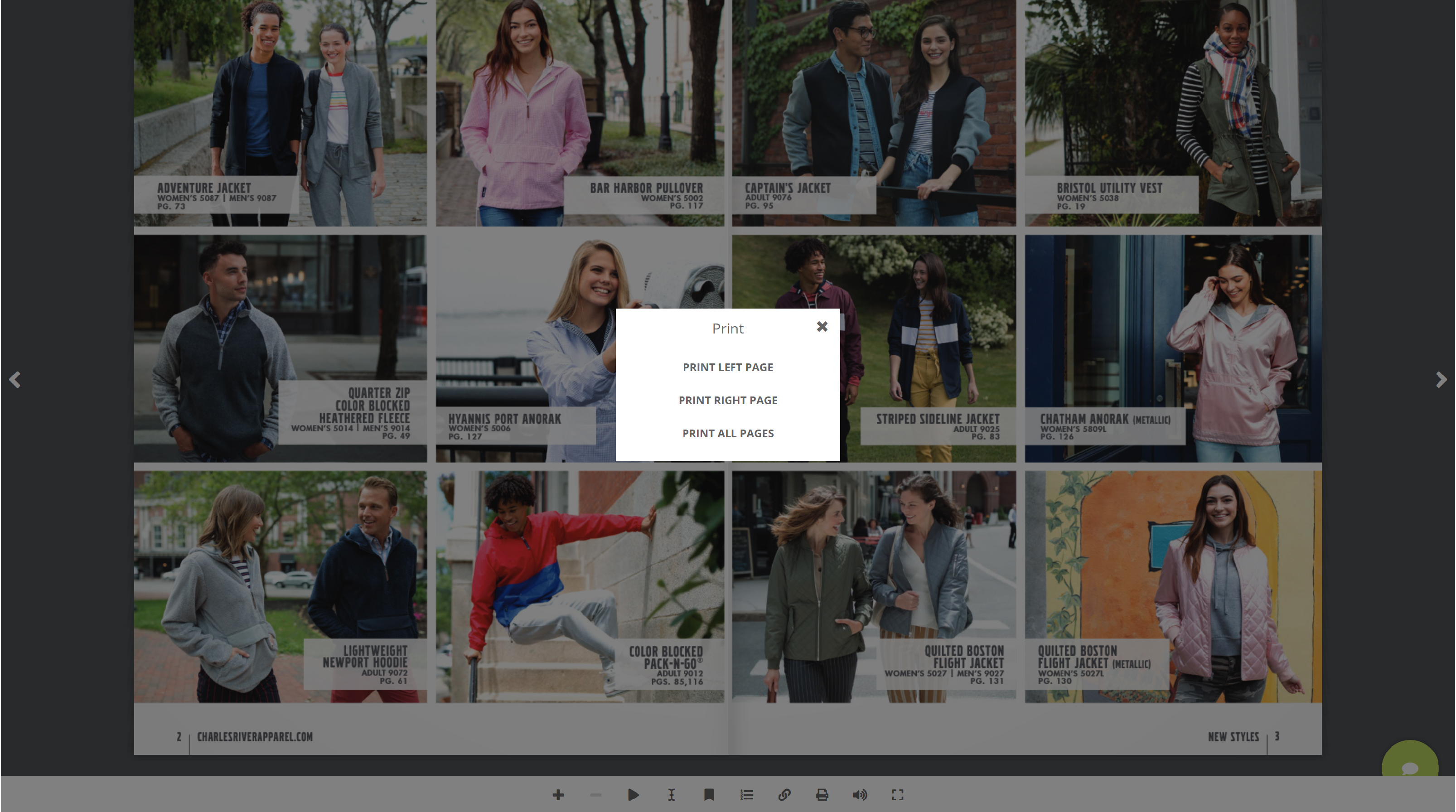 PRINT PAGES
We give you options.
We may be all about digital content, but that doesn't mean we've left good ol' hard copy by the wayside. If you want, you can give your readers the option to print out any page they like.
CROSS-DEVICE FUNCTIONALITY
Reach your audience on all devices.
ePages works not only on desktops, but mobile phones and tablets as well. Thanks to our responsive technology, your ePages digital publications can be accessed from any current device. There is no need for a third-party plugin like a flash player.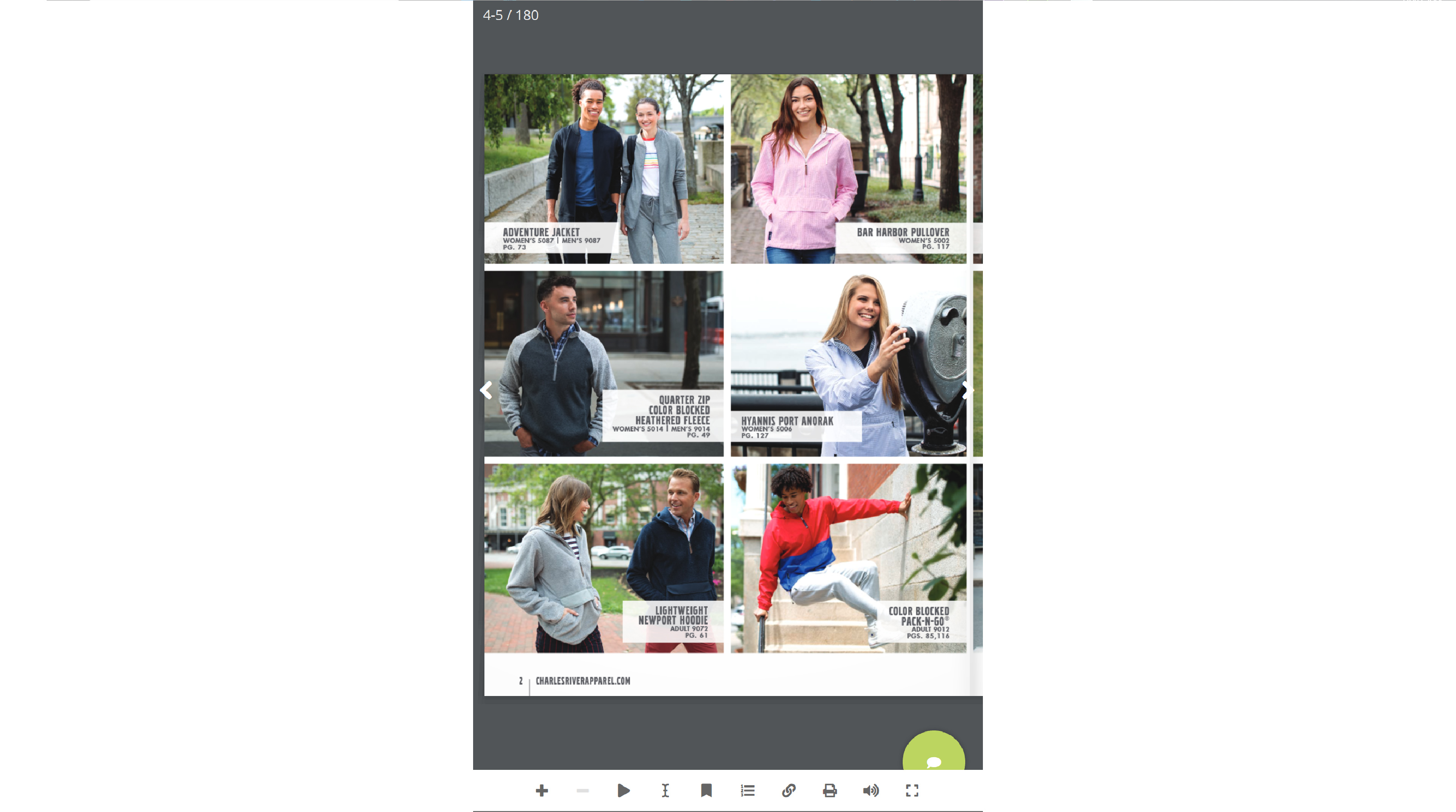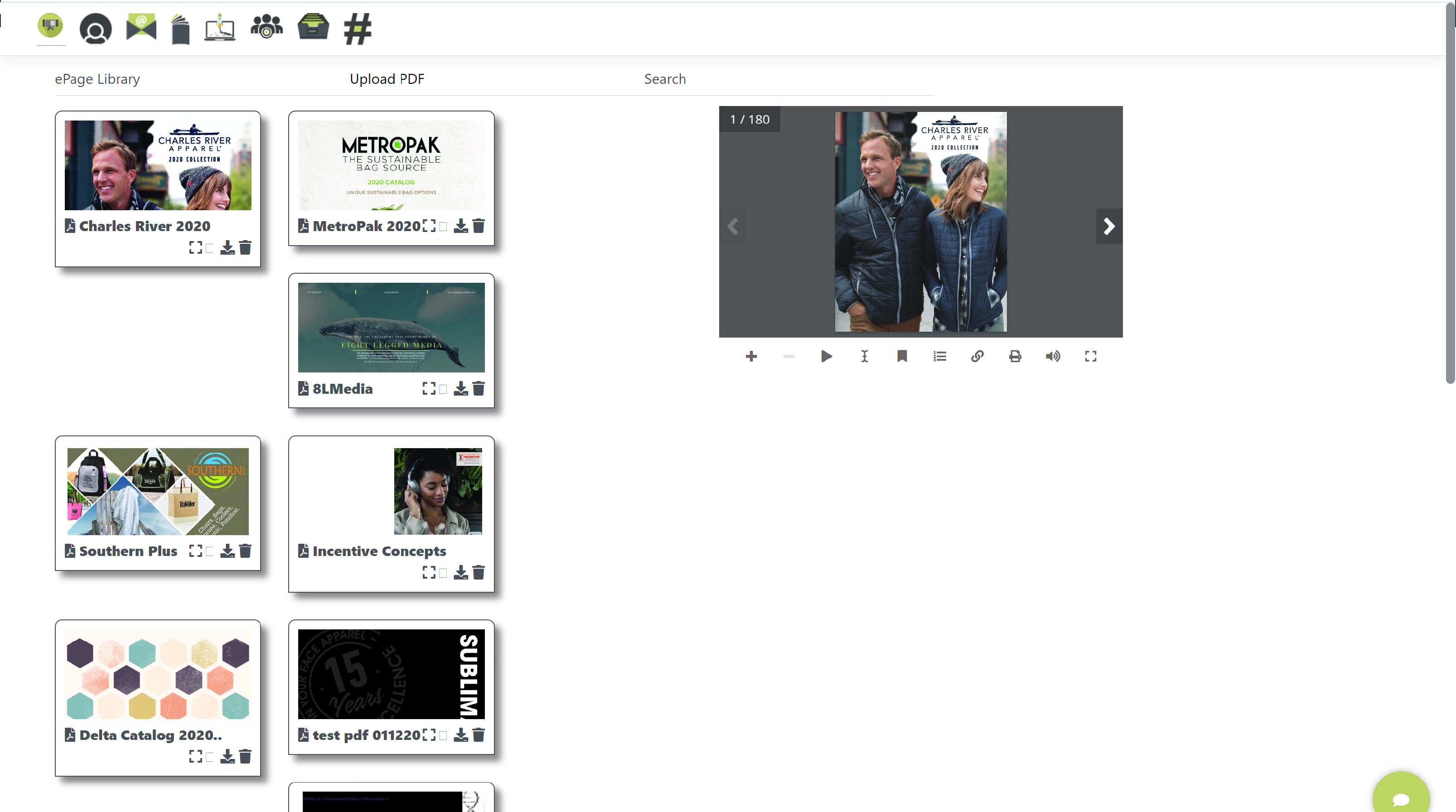 UPDATE UNDER THE SAME LINK
Always keep your content fresh.
Keep your ePages up-to-date with a few clicks. You can change the content, while the link stays unchanged.
REPORTING & ANALYTICS
Analyze your content's performance. Strategize and plan based on real data.
Track you viewers' behavior, including the number of visitors, page views, time spent in each ePage flipbook and on each page, links clicked on, keywords searched, and much more.